This week Gladney welcomed 50 students from Denton Guyer High School. This is such an exciting time for the AdoptED team. We love providing adoption education to students and changing perspectives about adoption. It's very humbling to realize that schools are eager to come to Gladney to learn about the adoption process and tour our campus. The students bring such an energy and have some many insightful questions.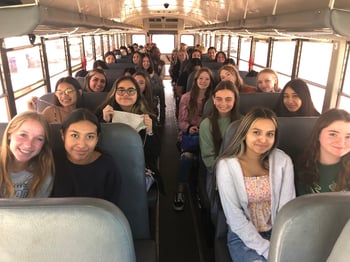 Before the students arrive, there is so much thought and planning that goes into preparing for their visit. This part always reminds me of getting ready for important guests. We want students to feel comfortable and excited about the day. We also realize there may be students who are currently in foster care, who may be adopted or even facing an unplanned pregnancy. It's our goal to help students feel safe and cared for while they are learning about adoption.
One of the most impactful parts of the field trip is the adoption panel. I was honored to share my experience as an adoptive parent. The students were so kind and listened to carefully. I was also impressed by the questions they asked. My favorite part of the panel was listening to Jennifer speak. Jennifer was adopted from Gladney, and she placed her baby for adoption.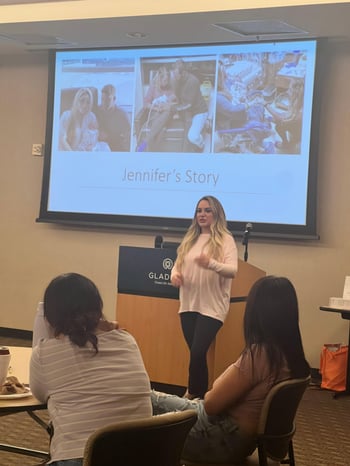 Her story is so compelling and touching because she understands what's it's like to be adopted and she has the perspective of what it's like to experience an unplanned pregnancy and make an adoption plan. A little over 4 years ago, she met her biological mother and father. They have a beautiful and loving relationship. The family she chose to adopt her baby has something very special in common with Jennifer. The adoptive mom is also a Gladney baby. Their stories are all so connected. In fact, because these families are so special and their stories so compelling, we made a video about their adoptions.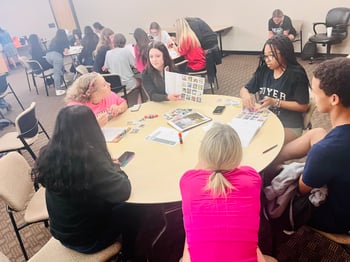 As the students were finishing up their time at Gladney, I was reminded why I love so much. Helping people understand the joy, pain and complexities of adoption is so rewarding and who knows, maybe we helped spark a passion in some of the students and one day they will be a social worker, or adoption education specialist!